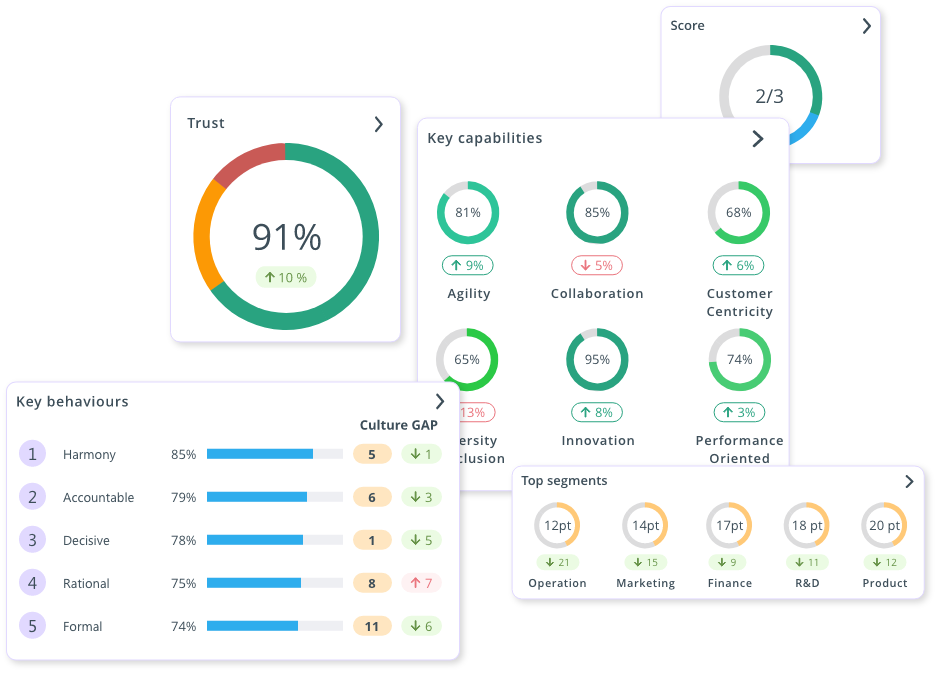 An integrated, AI-driven culture measurement
and analytics platform
A new way to measure and manage culture. All your cultural drivers in one place, allowing the definition of your target culture, diagnostic of the current state and the tracking of your progress towards closing the 'Culture Gap'.
Culture drives performance
Accelerate and amplify change
While the CEO's view is important, it's just one perspective. By clearly articulating the changes needed in an objective, measurable, and descriptive way, you can amplify the message and encourage everyone to take action.
Create leadership alignment
To ensure that your leadership team and the entire organisation are on the same page, it's important to have open and meaningful conversations about your current position, where you want to go, and exactly what steps you need to take to get there.
Build a high performance culture
To make abstract concepts like performance, agility, and innovation more tangible and actionable, it's important to adopt a straightforward and practical framework with a shared language. This can help turn these concepts into a concrete roadmap for change.
Platform
An analytics platform to help you
understand your organisation's culture
Culture Gap
Behaviours
Capabilities
Trust
Sentiment Analysis
Engagement
Companies that are changing the way business gets done with Culture15
People interactions
Do your people work together in a way that favours the collective or the individual? Is there a climate of harmony or challenge? Is there a strong sense of accountability? How parental is your culture?
Decision-making
Is your approach to decision-making largely discursive or decisive? Do you focus more on gaining consensus, or delivering results? How hierarchical is your organisation?
Execution
Does your culture have a predominantly fixed or learning mindset? How much effort do you expend on planning vs taking action? Is your interaction style more relational or empathetic?
Energy orientation
Is your culture ambitious or cautious? Does the focus of your team's energy rest on internal or external forces? Do your teams tend to interact formally or informally?
Information flow
How transparent is your organisational culture? Does information typically flow-one way or many-to-many? Is communication structured or unstructured?
What our clients say
Game-changing leaders trust Culture15 to accelerate change
Culture15 tangibly articulates our culture, providing a powerful lens through which to study the impact of our culture on success. The tool enabled us – even forced us – to focus on behaviours that were not conducive to the future that we wanted.

David Tait
CEO, World Gold Council
Culture15 gives us sharp insights into our culture and a platform to deliver practical action.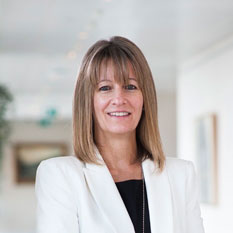 Irene McDermott Brown
Chief HR Officer, M&G
When I joined as CEO, I needed a deep understanding of culture, quickly, to understand where to focus efforts for maximum impact. Culture15 did just that, giving us accelerated insight into behaviours to inform how we deliver our strategy.

Culture15 provides a sound, comprehensive methodology for establishing where you are, where you want to be and what to focus on to close the gap. It illuminates strengths and challenges in a positive, constructive way… a wonderful vehicle to get staff buy-in.

Nick Caplin
Chief Executive, Blind Veterans UK